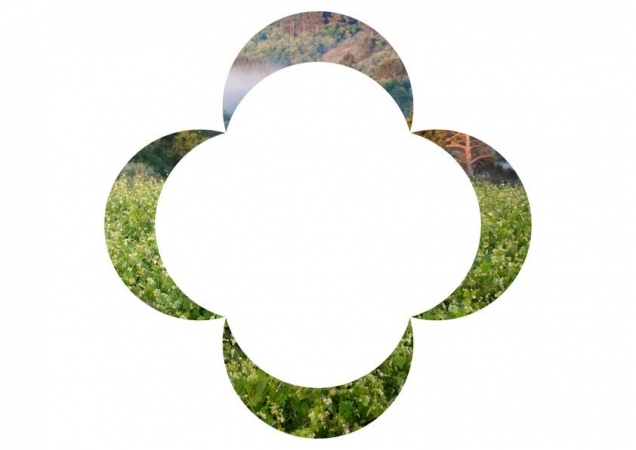 Quinta de Lemos
Quinta de Lemos produces rare wines from the Dão region. Patient and loving hands take care of the vineyard. In honor of his native area, Quinta de Lemos creates an exclusive wines made from the original Dão grape varieties. The wine bars are well hidden in the beautiful Dão Valley, the oldest wine region in Portugal.
The name de Lemos has its origins in the Iberian Peninsula. The family symbol of the four moons gathered in a circle symbolizes not only the four compass points explored by this Portuguese family, but also the four mountains protecting Quinta de Lemos in the Dao Valley, as well as the four wine varieties used in Dao wines and the last it represents four family values ​​such as humanity. , simplicity, vision and sharing.
A winery with a family tradition, wines known for their elegance and balance, their Mesa de Lemos restaurant has received a gastronomic award - 1 * Michelin star, which testifies to their quality of ingredients, production of great wine, but also the belonging of the whole team.
The success of Quinta de Lemos, thanks to enologist Hugo Chaves, is due to a demanding community of passionate employees who devote all their time to supervision, honoring the heraldic symbol of Lemos: a flower with four moons, which means the whole time cycle.
This is the 14th century Lemos brand that fights alongside King John the First to serve Portugal. To represent Quinta de Lemos one flower, consisting of four moons, designed as a Greek cross, is chosen as a symbol.
The Lemos family, 30 years ago, started making towels, luxury bedding. They use the highest quality silk, cashmere and flax to produce the finest fabrics. Rare and exclusive Egyptian cotton Extra Long Stapled, harvested by hand to respect the softness of its extra long fibers and exceptional properties. Today, Celso de Lemos has two huge factories with state-of-the-art machinery, selling bed linen, towels and rugs to the world, including the Royal English family.