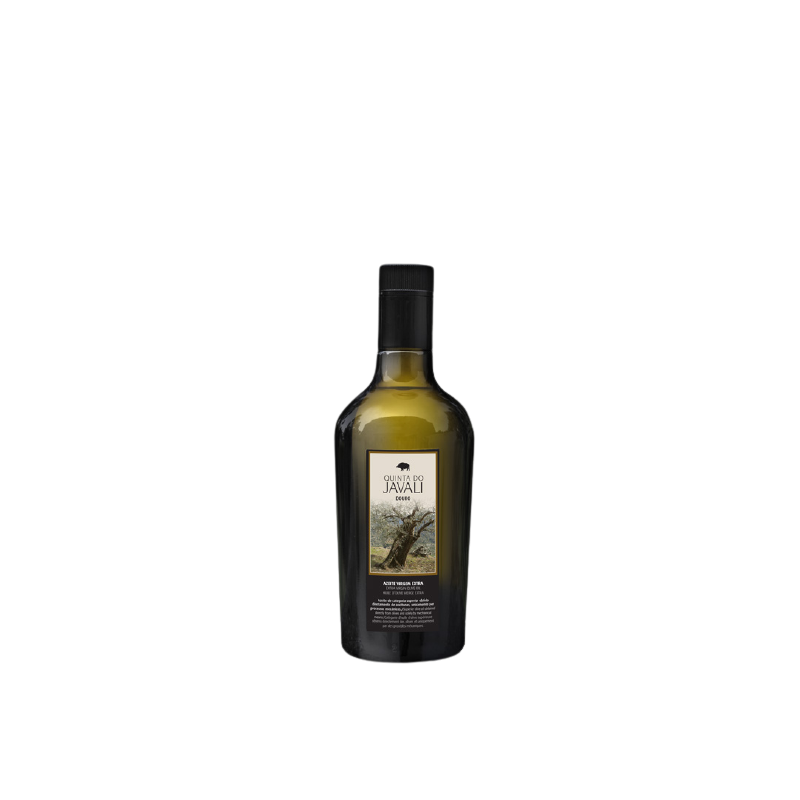 
Extra Virgin Olive Oil
Out of stock
Producer: Quinta do Javali
Variety: Verdeal, Cobrançosa, Madural a Picua
Region: Duoro
Vintage: N/A
Profile: N/A
Alcohol: N/A
Volume: 500 ml
Farm oil, extracted by cold pressing of olives harvested by watering, from olive trees of the Verdeal, Cobrançosa, Madural and Picual varieties existing in Quinta do Javali. After picking the olives are packed in boxes for the purpose, transported to the site of cleaning and selection, and then the olive oil is extracted. The entire process from picking up to extraction is done in less than 24h allowing to obtain a high quality olive oil. After the exctraction the olive oil is stored in stainless steel containers until it's bottled.
Data sheet
Variety

Verdeal, Cobrançosa, Madural, Picua

Region

Douro Valley

Vintage

N/A

Alcohol

N/A

Volume

500ml
No customer reviews for the moment.